Rodriguez Paving and Foundation Company Inc. and its members share 20+ years of experience in asphalt, concrete, and home footing work. We have members that are fluent in English and Spanish. After so many years of perfecting their craft in asphalt paving, concrete driveways, house footings, and many other skills ,owners and brothers, Alex and Ismael Rodriguez, began this venture to provide excellent customer service and top of the line construction. The company strives to exceed expectations and create its customers' visions.
A complete suite of services including grading and base preparations, asphalt milling, paving, and concrete curbing.
We continuously perfect concrete mixes that exceed expectations for strength, and durability.
Providing complete foundation solutions for your home or business. Foundations are fortified with rebar.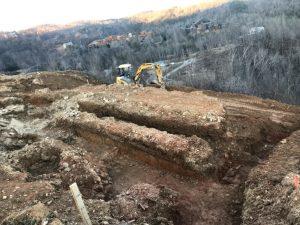 Our team that is dedicated to safety and customer satisfaction, making us the first choice for site construction.
Customer Satisfaction is a major priority to Rodriguez Paving and Foundation Company. By always providing flexibility, they can come to understand and meet their customer's needs in any situation. No job is too small or too difficult for Rodriguez PFC. Contracts and invoices are made to be easily understood.